Welcome!
Va-LEND Physical Therapy Faculty Connie Johnson shares a new program called Fit4Work.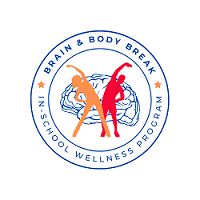 Va-LEND Physical Therapy Faculty Connie Johnson shares a new program called Fit4Work. Fit4Work is committed to supporting the health of people with disabilities. Mental health issues have continued to escalate in our country, and people with disabilities are most vulnerable.
One of my summer projects was Brain & Body Breaks, a program designed to support mental health with physical activity breaks dosed to improve mental health. The program was developed by students at The George Washington University; Amy Miller, PT, DPT (Williamsburg VA Schools) and I were their advisors.
One of the biggest barriers to implementing change is connecting to stakeholders, even when there is a clear need. Often, the place I start is education. With that in mind, I created a lot of knowledge translation materials to help therapists with implementation including presentations they can customize.
This information is free! Please tag a friend and share widely! And I'd appreciate feedback as this supports future projects!
Va-LEND Faculty and Staff Present at World Association for Mental Health Conference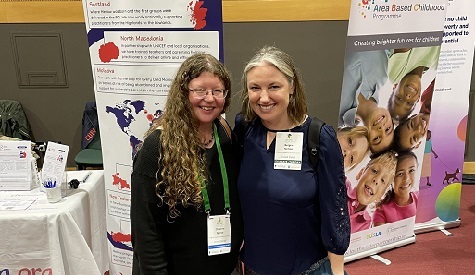 Va-LEND Faculty and Staff Jackie R. Brock, Bergen Nelson, and Christine Spence represent Virginia Commonwealth University at the World Association for Infant Mental Health Conference that was held in Dublin Ireland.
Va-LEND welcomes new Psychology Faculty member: Paige Cervantes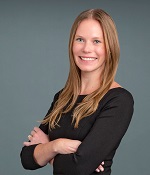 Va-LEND welcomes our new Psychology Faculty member Dr. Paige Cervantes. Dr. Cervantes is an assistant professor in VCU's Department of Psychiatry and a clinical psychologist at the Virginia Treatment Center for Children. Paige's research aims to improve the accessibility and quality of community services for youth on the autism spectrum and their families, with a focus on addressing co-occurring mental health needs. Clinically, Paige has provided diagnostic and treatment services in various settings to individuals with developmental disabilities across the lifespan.
Welcome new Genetic Counseling Faculty member, Tahnee Causey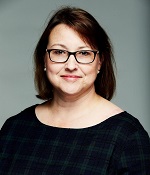 Please join us in welcoming our new Genetic Counseling Faculty member Tahnee Causey. Tahnee Causey has been a genetic counselor for 26 years. She earned her BA in Biology from the University of Virginia and her MS in Genetic Counseling from the University of South Carolina. She has been involved in program leadership with the VCU MS Genetic Counseling Program since 2013, becoming co-director in 2020, and program director in 2021. After 25 years of experience in prenatal and general genetics, Tahnee now specializes in hereditary bleeding disorders, staffing the pediatric bleeding disorders clinic at VCU Health.
Va-LEND Physical Therapy Faculty Presents Social Justice Book Club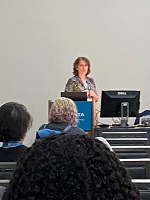 Va-LEND Physical Therapy Faculty Connie Johnson presented at the American Physical Therapy Association Combined Sections Meeting in San Diego, CA with Dr. Mica Mitchell. The title of their session was Be a Changemaker! Facilitating Social Justice in Your Community: Book Club Edition. They used the book club concept and social Justice framework to engage in conversations to promote health within communities. The book they read for the book club was titled "The Next Contagion". Their dogs seemed to enjoy the session also. If you'd like to engage in conversation within your community email Dr Johnson for a copy of their book club discussion guide. Email Connie here: johnsonc47@vcu.edu
Va-LEND Assistant Director Presents at the Division for Early Childhood and International Society on Early Intervention Fall Joint Conference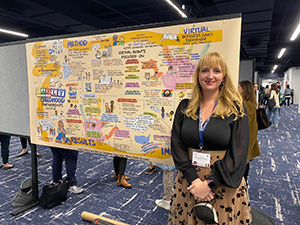 Collaboration, teamwork, and leadership are fundamental to Va-LEND. Jackie Robinson Brock, MSW and Assistant Director of Virginia Leadership Education in Neurodevelopmental Disabilities (Va-LEND), demonstrated them all at the annual Division for Early Childhood (DEC) and International Society on Early Intervention (ISEI) Joint Conference held in Chicago this past fall. Jackie presented the work of the Early Childhood Partnerships (ECP) initiative that began in 2021. The ECP is a collaborative team that includes Va-LEND, UCEDD, LEND-Pitt, the University of Connecticut UCEED & LEND, and Georgetown University. This initiative advances interdisciplinary practices for young children with disabilities through online networking opportunities and sharing evidence-based best practices. Learn more.
Medicaid Waiver Expert Joins Va-LEND Faculty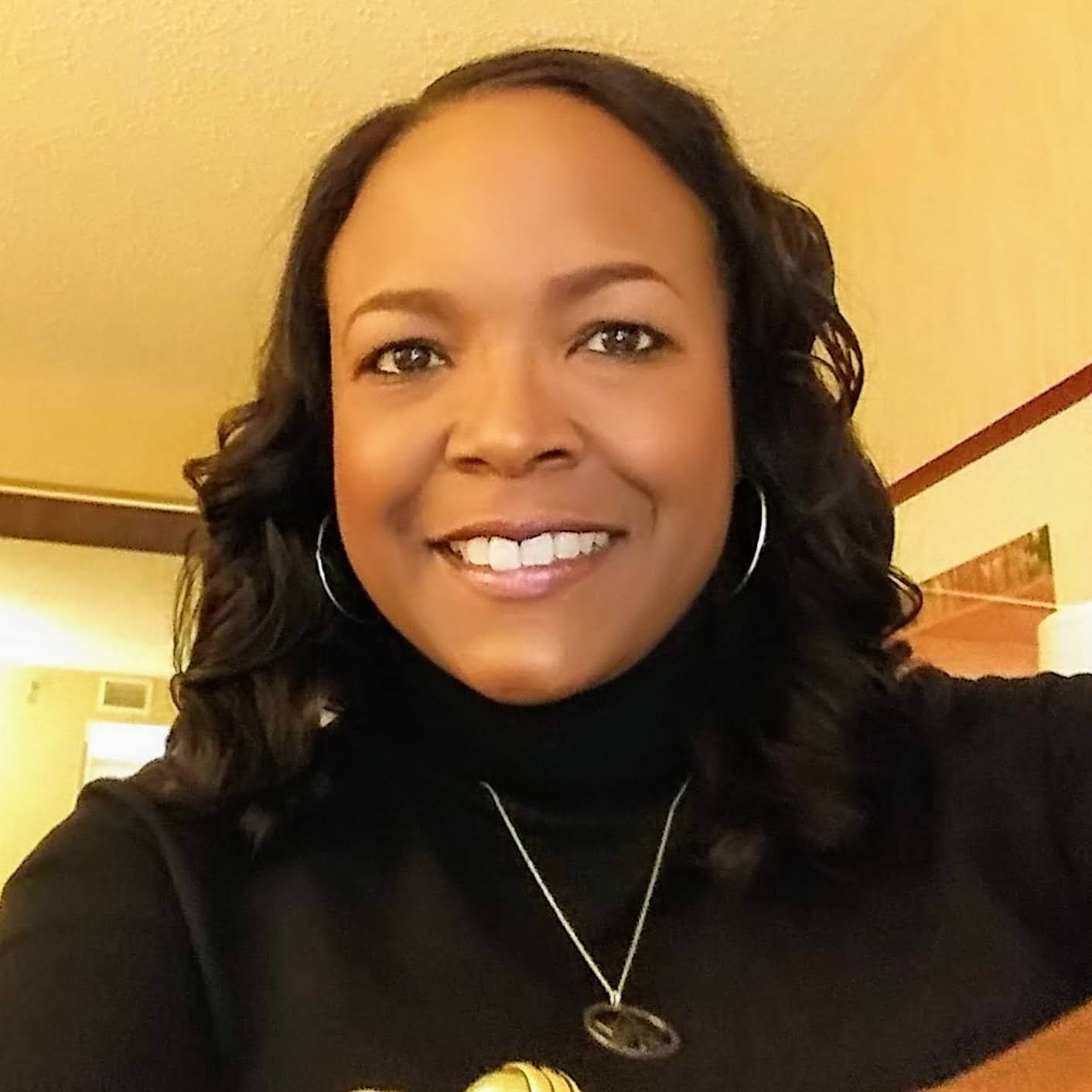 Va-LEND continues to add to our skilled team of faculty. Deanna Parker, MPA, has worked in the field of public policy for over 25 years and joins the LEND faculty in the discipline of Public Health. Ms. Parker is a Senior Policy Analyst with the Virginia Department of Behavioral Health and Developmental Services. She helps develop, advance, and monitor regulatory and policy issues for Virginia's Developmental Disability (DD) Medicaid Waiver programs. Ms. Parker's history with Va-LEND; however, began with participation in the Family Mentorship Experience (FME), working with LEND trainees from the family perspective. She served as a family mentor for two years, then became a LEND trainee herself, graduating from the program in 2019. "I am the parent of a young adult with a developmental disability, so I have significant lived experience with the DD population as a parent and advocate. As a state policy maker, I do not work directly with individuals in the population I serve; however, the decisions I make in my job could have a long-term impact on individuals with disabilities in the Commonwealth, in terms of an improved quality of life and the benefit received from the Medicaid Waiver program and its services," she explained. Learn more about Medcaid Waivers.
Welcome Back, Va-LEND OT Alumni as Faculty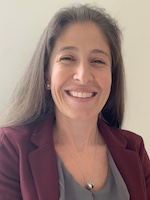 Welcome back to Lauren Andelin, who earned her doctoral degree in Occupational Therapy. Dr. Andelin graduated in 2013 from Va-LEND and joined our faculty in February 2020. In addition to her faculty position at Va-LEND, Dr. Andelin is a clinician at the Children's Hospital of Richmond at Virginia Commonwealth University, where she also works on the Assistive Technology team. Before ever joining Va-LEND, Dr. Andelin, saw a unique opportunity in the program: "I had recently joined the Assistive Technology team and had a lot of ideas that I was excited to implement at my organization. LEND was a great way for me to help make my ideas a reality....the program gave me tools to interact with other professionals for better care of the whole child, an understanding of different perspectives, and the confidence to complete a project that I may not otherwise have done." Learn more about trainee returning as faculty.